Learn about the faculty for the Austin SCBWI 2020 Writers & Illustrators Working Conference, listed below in alphabetical order.
***

LAURIE HALSE ANDERSON is a New York Times-bestselling author known for tackling tough subjects with humor and sensitivity. Two of her books, Speak and Chains, were National Book Award finalists, and Chains was also short-listed for the United Kingdom's Carnegie medal. She was selected by the American Library Association for the Margaret A. Edwards Award for her significant contribution to young adult literature. Laurie has also been honored for her battles for intellectual freedom by the National Coalition Against Censorship and the National Council of Teachers of English. She is a member of RAINN's National Leadership Council and frequently speaks about sexual violence.
Read our Q&A with Laurie

Laurie Halse Anderson
***

Donna Janell Bowman is the author of award-winning and lauded books for young readers, including Step Right Up: How Doc and Jim Key Taught the World About Kindness, illustrated by Daniel Minter; Abraham Lincoln's Dueling Words, illustrated by S.D. Schindler; and STEAM-infused King of the Tightrope: When The Great Blondin Ruled Niagara, illustrated by Adam Gustavson. Donna has an MFA in Writing (concentrated on children's literature) from Vermont College of Fine Arts. She enjoys speaking, coaching, and conjuring new stories from her central Texas home.
Read our Q&A with Donna

Donna Janell Bowman
***
Danielle Carnito, Art Director, Lerner Books

Danielle Carnito is the Trade Art Director for Lerner Publishing Group in Minneapolis, where she art directs and designs a wide variety of books both photographic and illustrative, picture books through novels. She started her career in Advertising, then moved North, changed careers to book publishing, and has now spent many happy years collaborating with iIllustrators, editors, designers, and authors to create award-winning books for kids of all ages. Danielle has had the honor to hire and work with many illustrators including Victo Ngai, Floyd Cooper, Gordon C. James, and Sean Qualls & Selina Alko.
Read our Q&A with Danielle

Danielle Carnito
***
Karen Chaplin, Executive Editor, HarperCollins Children's Books

Karen Chaplin acquires and edits middle-grade and young adult fiction and nonfiction as well as picture books and graphic novels. Authors she has worked with include New York Times bestselling authors Tim Green and Amy Ewing (The Jewel trilogy), New York Times bestselling author Margot Lee Shetterly (Hidden Figures Young Readers' Edition and picture book), PW Flying Start Paul Mosier (Train I Ride), two-time Edgar Award Nominee Lamar Giles (Fake ID and Endangered), Caela Carter (ALA Notable Forever, or a Long, Long Time), Jennifer Lynn Alvarez (The Guardian Herd series; Riders of the Realm series), Kathleen Krull (Fly High, John Glenn), Rebecca Ross (The Queen's Rising), and Paula Stokes (Liars, Inc., Girl Against the Universe). She's also worked with such illustrators as Laura Freeman, Maurizio Quarello, and Iacopo Bruno.
Stay tuned for our Q&A with Karen

Karen Chaplin
***
Ben Clanton, Author/Illustrator

Ben Clanton is the award-winning author and illustrator of the Narwhal and Jelly early graphic novel series as well as such picture books as It Came in the Mail, ROT: The Cutest in the World, and Rex Wrecks It. Ben lives in Seattle, WA with his wife Kelsey and their children. Find out more about Ben at www.benclanton.com.
Read our Q&A with Ben

Ben Clanton
***

Samantha M Clark is the author of THE BOY, THE BOAT, AND THE BEAST (Paula Wiseman Books/Simon & Schuster) and has always loved stories about ordinary people in extraordinary circumstances. After all, if four ordinary brothers and sisters can find a magical world at the back of a wardrobe, why can't she? While she looks for her real-life Narnia, she writes about other ordinary children and teens who've stumbled into a wardrobe of their own. In a past life, Samantha was a photojournalist and managing editor for newspapers and magazines. She lives with her husband and two kooky dogs in Austin, Texas. Samantha is the Regional Advisor for the Austin chapter of the Society of Children's Book Writers & Illustrators, and explores wardrobes every chance she gets.
Read our Q&A with Samantha

Samantha M Clark
***

Meredith Davis is the co-author of HER OWN TWO FEET: A RWANDAN GIRL'S BRAVE FIGHT TO WALK (Scholastic, 2019, PW starred review, JLG selection for Winter 2020, NAACP Image Award nominee). She once worked at an independent children's bookstore, started the Austin Chapter of SCBWI, and earned her Masters of Fine Arts in Writing for Children and Young Adults at VCFA. She is married with three children and lives with a home full of books in Austin, Texas.
Read our Q&A with Meredith

Meredith Davis
***
Stephanie Fretwell-Hill, Agent, Red Fox Literary

Stephanie Fretwell-Hill is a literary agent with a sales and editorial background. After starting her career in foreign rights at Walker Books in the UK, Stephanie moved home to the US as an acquiring editor at Peachtree Publishers. In 2016, she joined Red Fox Literary where she represents authors and illustrators of fiction and nonfiction picture books, middle grade, and YA. Some of her clients include R. W. Alley, Beth Anderson, Carolyn Crimi, Edith Cohn, Lindsay Leslie, Christina Soontornvat, and Archana Sreenivasan. Stephanie lives in North Carolina with her English husband, two very spirited daughters, and a rescued border collie.
Read our Q&A with Stephanie

Stephanie Fretwell-Hill
***

Liz Garton Scanlon is the author of numerous beloved books for young people, including the highly-acclaimed, Caldecott-honored picture book All the World, illustrated by Marla Frazee, and the middle grade novel The Great Good Summer, as well Thank You, Garden, One Dark Bird, Kate, Who Tamed the Wind, and many others. Ms. Scanlon serves on the faculty of the Vermont College of Fine Arts, and is a frequent and popular presenter at schools, libraries and conferences. She lives with her family in Austin, Texas.
Read our Q&A with Liz

Author Liz Garton Scanlon
***

P. J. (Tricia) Hoover wanted to be a Jedi, but when that didn't work out, she became an electrical engineer instead. After a fifteen year bout designing computer chips for a living, P. J. started creating worlds of her own. She's the award-winning author of The Hidden Code, a Da Vinci Code-style young adult adventure with a kick-butt heroine, and Tut: The Story of My Immortal Life, featuring a fourteen-year-old King Tut who's stuck in middle school. When not writing, P. J. spends time practicing kung fu, fixing things around the house, and solving Rubik's cubes. For more information about P. J. (Tricia) Hoover, please visit her website www.pjhoover.com.
Read our Q&A with P. J.

P.J. (Tricia) Hoover
***

Lynne Kelly has always loved reading, and fell in love with children's literature all over again when she worked as a special education teacher. Her career as a sign language interpreter has taken her everywhere from classrooms to hospitals to Alaskan cruises. She lives near Houston, Texas with her adorable dog, Holly. Song For a Whale is her second novel. Find her online at lynnekellybooks.com and on Twitter @lynnekelly.
Read our Q&A with Lynne

Lynne Kelly | Photo: Sam Bond Photography
***

CYNTHIA LEITICH SMITH is the New York Times and Publishers Weekly best-selling YA author of Hearts Unbroken and both the Feral trilogy and Tantalize series. She's also the author of award-winning children's books, including: Jingle Dancer, Rain Is Not My Indian Name, and Indian Shoes. Cynthia is the author-curator of Heartdrum, a Native-focused imprint of HarperCollins Children's Books, which will launch its first list in winter 2021. She also serves on the core faculty of the Vermont College of Fine Arts MFA program in Writing for Children and Young Adults and is a member of the Advisory Board of the Society of Children's Book Writers and Illustrators. Cynthia is based in Austin, Texas, and a citizen of Muscogee Nation /ma(:)skó:k-î/.
Read our Q&A with Cynthia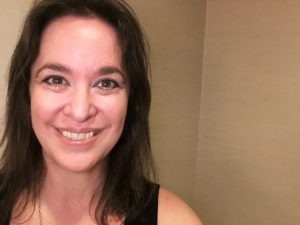 Cynthia Leitich Smith
***

A diary keeper, a journalism major, a public relations executive—Lindsay Leslie has always operated in a world of written words. She likes to bring her unique outlook on life, quirky humor, and play with words to the page in picture books. Lindsay is the author of This Book Is Spineless, Nova the Star Eater, and Dusk Explorers (all from Page Street Kids). Lindsay lives with her husband, two boys, and two fur-beasts in Austin. Follow Lindsay on Twitter @lleslie or visit her website: lindsayleslie.com
Stay tuned for our Q&A with Lindsay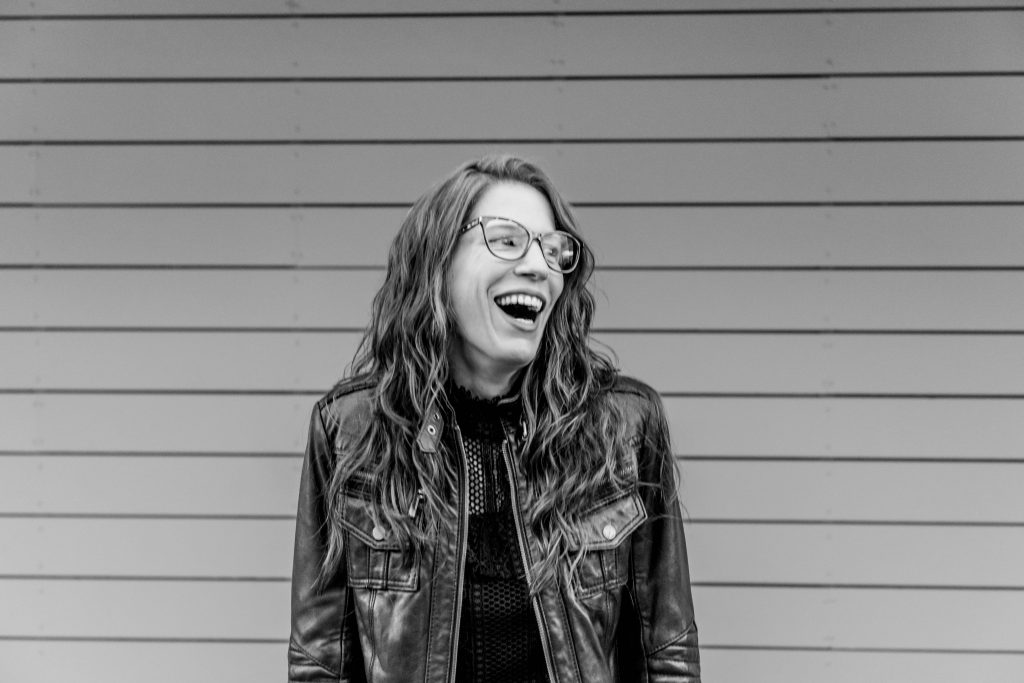 Lindsay Leslie
***
Tiffany Liao, Editor, Henry Holt Books for Young Readers

Tiff Liao is an editor at Henry Holt Books for Young Readers. She's had the pleasure of editing authors including New York Times-bestselling author Tomi Adeyemi, Andre Norton Award finalist Henry Lien, Jess Rothenberg, Margaret Owen, Jess Rothenberg, K.D. Halbrook, Kristin O'Donnell Tubb, and Tochi Onyebuchi, among others. She acquires young adult and middle grade fiction of all stripes, with a particular love for fantasy. A Bay Area native, Tiff now resides in Brooklyn where she continues to pine for a good avocado. She (mostly) tweets about bookish things at @tiff_liao.
Read our Q&A with Tiffany

Tiffany Liao
***

Christina Soontornvat is a storyteller, engineer, and STEM educator. She is the author of the fantasy middle grade series, The Changelings, and the early chapter book series, Diary of an Ice Princess. Her forthcoming books include the middle grade fantasy, A Wish in the Dark, and All Thirteen, a nonfiction account of the Thai Cave Rescue.
Read our Q&A with Christina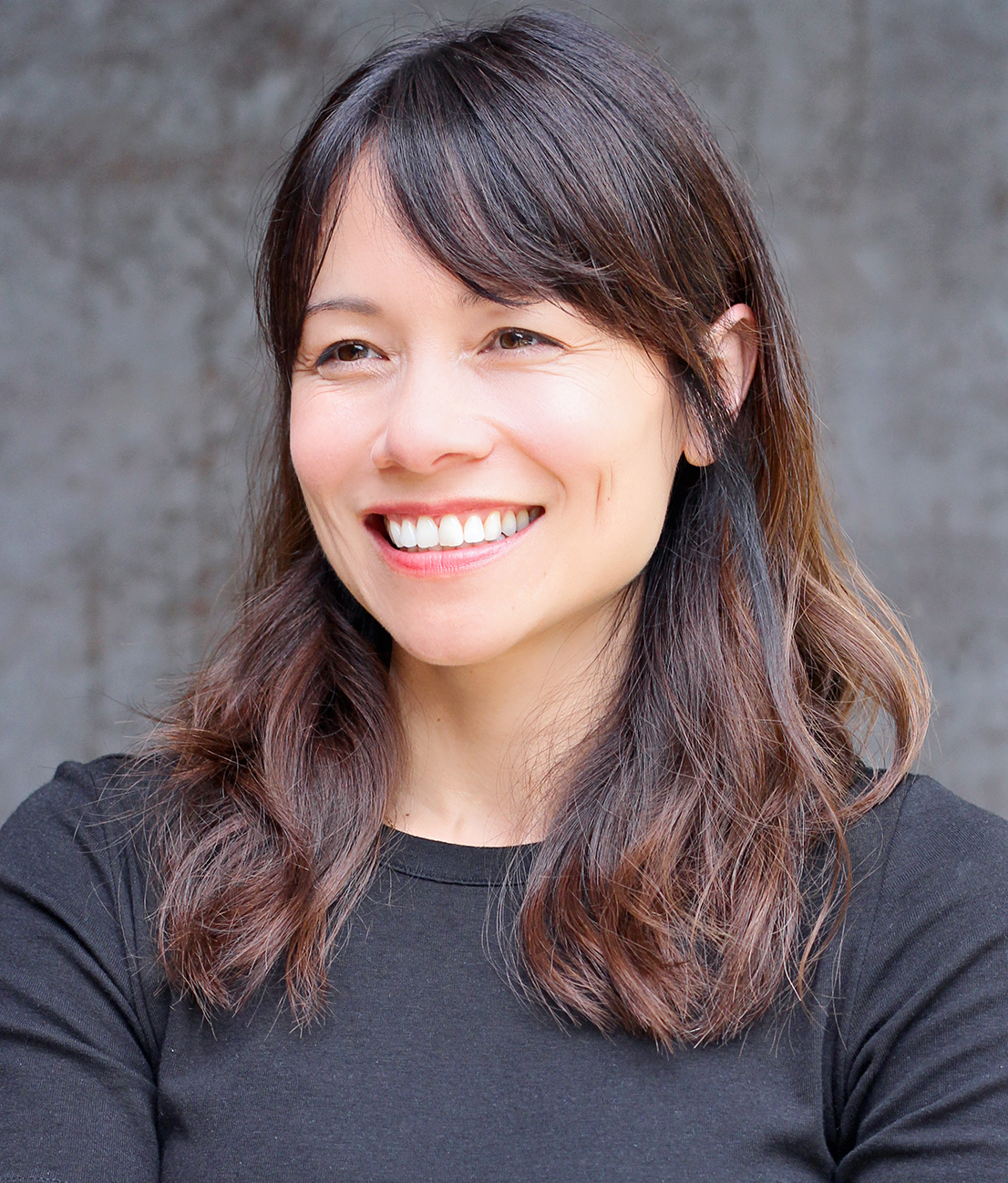 Christina Soontornvat | Photo: Sam Bond Photography
***
Laurel Symonds, Agent, The Bent Agency

Laurel Symonds launched as a literary agent at The Bent Agency in Fall 2018 after nearly a decade of experience in the publishing industry. She began her career in the editorial department of HarperCollins Children's Books/Katherine Tegen Books in New York City and has also held positions in the marketing department at a small publishing house, in a library, and as a bookseller at one of the nation's best independent bookstores. As a literary agent, she is seeking children's fiction and nonfiction, from picture books to young adult, particularly focusing on voices that have previously been underrepresented and stories that have been overlooked.
Read our Q&A with Laurel Symonds

Laurel Symonds
***

Don Tate is an award-winning illustrator of numerous critically acclaimed books for children, including CARTER READS THE NEWSPAPER (Peachtree, 2019); NO SMALL POTATOES (2018); WHOOSH! LONNIE JOHNSON'S SUPER-SOAKING STREAM OF INVENTIONS (Charlesbridge, 2016); many others. He is also the author of POET: THE REMARKABLE STORY OF GEORGE MOSES HORTON (Peachtree,2015); IT JES' HAPPENED: WHEN BILL TRAYLOR STARTED TO DRAW (Lee & Low Books, 2102), both books are Ezra Jack Keats award winners, and most recently, and the forthcoming WILLIAM STILL AND HIS FREEDOM STORIES: FATHER OF THE UNDERGROUND RAILROAD (Peachtree, 2020). Don is a founding host of the The Brown Bookshelf –a blog dedicated to books for African American young readers; and a member of the #WeNeedDiverseBooks campaign, created to address the lack of diverse, non-majority narratives in children's literature. He lives in Austin, Texas, with his family.
Read our Q&A with Don

Don Tate | Photo: Sam Bond Photography
Learn from these publishing professionals at the Austin SCBWI 2020 Writers & Illustrators Working Conference.