Learn about the faculty for the Austin SCBWI 2019 Writers & Illustrators Working Conference, listed below in alphabetical order.
***
Sarah Jane Abbott, Associate Editor, Paula Wiseman Books and Beach Lane Books/Simon & Schuster

Sarah Jane Abbott is an associate editor for Paula Wiseman Books and Beach Lane Books at Simon & Schuster. She started her career at S&S as a publicity assistant before joining Paula Wiseman Books and Beach Lane Books as editorial assistant in 2014. She is also on the editorial board of Simon & Schuster's OfftheShelf.com. She has had the pleasure of working on books such as THE BOY, THE BOAT, AND THE BEAST by Samantha M. Clark and BLUE & BERTIE by Kristyna Litten. She loves quirky, character driven picture books with a lot of heart; non-fiction picture books, especially about little-known, strong women; and unique, literary middle grade novels.
Read our Q&A with Sarah Jane
Critiquing: I prefer picture book, fiction or non-fiction, but am also open to middle grade fiction.
Critique style: I look to offer a comprehensive critique of the many elements that make a compelling manuscript, from character to voice to plot, and give the writer clear, actionable feedback to make their writing stronger.

Sarah Jane Abbott
***

Chris Barton is the author of picture books including bestseller SHARK VS. TRAIN, Sibert Honor-winning THE DAY-GLO BROTHERS, and WHOOSH! LONNIE JOHNSON'S SUPER-SOAKING STREAM OF INVENTIONS, included on 19 state reading lists. His newest books include DAZZLE SHIPS, the MIGHTY TRUCK early-reader series, and WHAT DO YOU DO WITH A VOICE LIKE THAT? THE STORY OF EXTRAORDINARY CONGRESSWOMAN BARBARA JORDAN. Chris and his wife, YA/middle-grade novelist Jennifer Ziegler, live in Austin, Texas, where Chris has advocated for greater diversity in children's literature by cofounding the Modern First Library program with BookPeople. For more information about him, please visit www.chrisbarton.info.
Read our Q&A with Chris
Critiquing: PB fiction and nonfiction, as well as nonfiction for older readers
Critique style: I do my best to provide the sort of feedback that I myself like to receive: questions for the author to consider rather than prescriptions for changes I think the author should make.

Chris Barton
***
Kirk Benshoff, Art Director, Scholastic

Kirk Benshoff an accomplished graphic designer/art director at Scholastic managing their Nonfiction, Acorn, Branches, and Readers imprints with over twenty years of experience creating trade books, graphic novels, magazines, logos, illustrations, websites, and more. He has worked in children's, sci fi, fantasy, commercial fiction, and comics. Some favorite projects include THE BRAIN IS KIND OF A BIG DEAL, THE ASTRONAUT WHO PAINTED THE MOON, HILDE CRACKS THE CASE, and TIME JUMPERS.
Read our Q&A with Kirk
Critiquing: Portfolio reviews
Critique style: My style is an honest and positive conversation about where people want to go with their career and practical next steps to move in that direction.

Kirk Benshoff
***

Samantha M Clark is the author of THE BOY, THE BOAT, AND THE BEAST (Paula Wiseman Books/Simon & Schuster) and has always loved stories about ordinary people in extraordinary circumstances. After all, if four ordinary brothers and sisters can find a magical world at the back of a wardrobe, why can't she? While she looks for her real-life Narnia, she writes about other ordinary children and teens who've stumbled into a wardrobe of their own. In a past life, Samantha was a photojournalist and managing editor for newspapers and magazines. She lives with her husband and two kooky dogs in Austin, Texas. Samantha is the Regional Advisor for the Austin chapter of the Society of Children's Book Writers & Illustrators, and explores wardrobes every chance she gets.
Read our Q&A with Samantha
Critiquing: MG and YA
Critique style: I do line edits as well as make notes about the bigger picture aspects of the pages as they relate to the whole manuscript (I like to get a brief synopsis so I can see where the story is going). My notes are on what could use work as well as what's already working. We can learn as much from what is working as we can from what's not.

Samantha M Clark
***

Susan has written twelve books for young readers, including SHADOW SPINNER, DRAGON'S MILK, and JOURNEY OF THE PALE BEAR. Collectively, her books have been translated into nine languages; accolades include a Golden Kite Honor Book, the American Library Association's Notable Books and Best Books for Young Adults, BCCB Blue Ribbon Books, and School Library Journal's Best Books. Susan taught for many years in the M.F.A. in Writing for Children program at Vermont College of Fine Arts. She lives in Bryan, Texas.
Read our Q&A with Susan
Critiquing: MG fiction and YA fiction.
Critique style: While reading manuscripts, I jot down the questions that occur to me, as well as what works for me, and what pulls me out of the story. I ask myself what larger issues would be most helpful to discuss. I will write up a short summary of these thoughts. In meetings with writers, I hope that raising these questions and issues will form the basis of a conversation from which new ideas will arise.

Susan Fletcher
***
Kari Anne Holt, Author and Co-Founder of Typewriter Rodeo

Kari Anne Holt is the award-winning author of many middle grade novels in verse including REDWOOD & PONYTAIL (Chronicle, 2019), KNOCKOUT, HOUSE ARREST, and RHYME SCHEMER. She is also the author of FROM YOU TO ME, GNOME-A-GEDDON, RED MOON RISING, BRAINS FOR LUNCH: A ZOMBIE NOVEL IN HAIKU, and MIKE STELLAR: NERVES OF STEEL. Her debut picture book, I WONDER, published by Random House Books for Young Readers and illustrated by Kenard Pak, will find its way to bookshelves in October, 2019. Kari Anne is a founding member of Typewriter Rodeo and lives with her wife and three children in Austin, TX.
Read our Q&A with Kari Anne
Critiquing: middle grade or YA verse novels
Critique style: I will read the pages and offer suggestions/ideas/questions to help think about plot and characters, and to help tighten the writing/poetry. I will not be doing line edits.

Kari Anne Holt
***

A diary keeper, a journal writer, a journalism major, a public relations executive—Lindsay Leslie has always operated in a world of written words. When she became a mom, she connected the dots to children's literature. She graduated from The University of Texas at Austin and lives with her husband and two boys in Austin. Lindsay's debut picture book, THIS BOOK IS SPINELESS (Page Street Kids) earned a starred review from Booklist, which called it "an ingenious, interactive invitation into realms of story and ways of reading." Lindsay has two additional picture books forthcoming from Page Street Kids, including NOVA THE STAR EATER (May 21, 2019) and DUSK RAIDERS WANTED (Spring 2020). You can find Lindsay on Twitter @Lleslie or visit her website: www.lindsayleslie.com.
Read our Q&A with Lindsay
Critiquing: PB
Critique style: When I read a manuscript for the first time, I like give my initial gut reaction to the piece. Is it ticking the boxes, such as a solid arc (beginning/middle/end), engaging character development, a focused theme, etc.? I will note the manuscripts strengths and areas for improvement, as well as offer suggestions. If I have line edits, I will provide.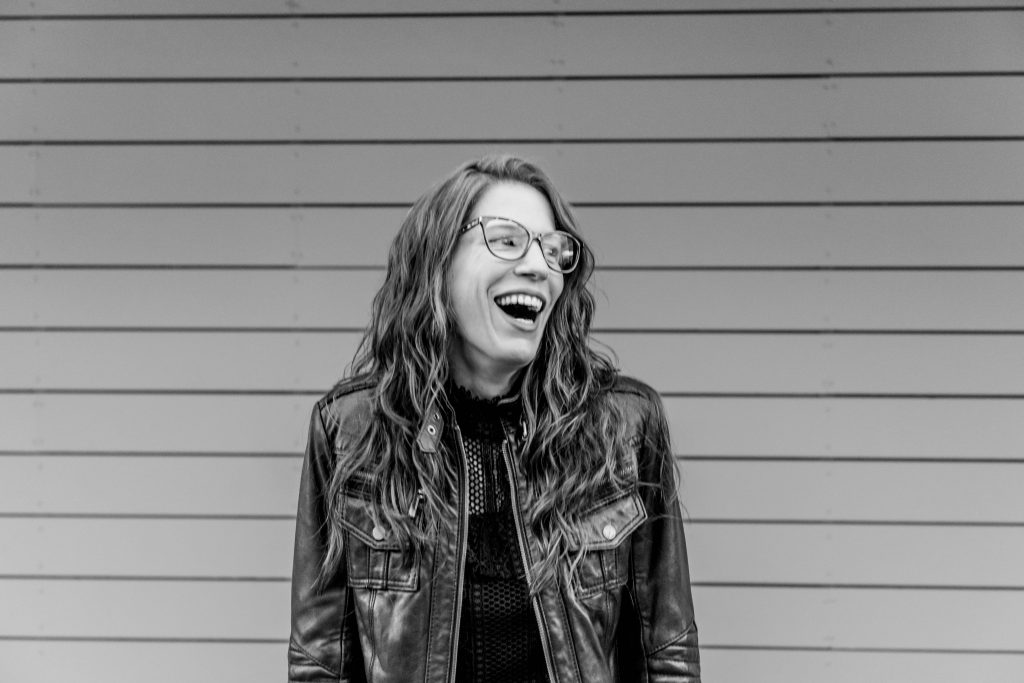 Lindsay Leslie
***
Sean McCarthy, Agent, Sean McCarthy Literary Agency

Sean McCarthy founded his own full-service literary agency in 2013. He began his publishing career as an editorial intern at Overlook Press and then worked at the Sheldon Fogelman Agency as the submissions coordinator and permissions manager before becoming a full-time literary agent. His clients include New York Times Bestseller Zachariah OHora, Hyewon Yum, Mark Fearing, Dana Wulfekotte, Heather Ayris Burnell, and Kurt Cyrus, among others. Sean graduated from Macalester College with a degree in English-Creative Writing, and is grateful that he no longer has to spend his winters in Minnesota.
Read our Q&A with Sean
Critiquing: I'm comfortable with all genres and styles.
Critique style: I critique manuscripts in the same way that I give comments to my clients, with an emphasis on actionable feedback. I like to give suggestions and possibilities for different directions, with the goal of strengthening the project overall. My portfolio reviews tend to be driven more by how they might fit in the current market as a picture book, board book, MG, etc. I don't quite have the vocabulary that an art director does for giving more precise advice with style/technique.

Sean McCarthy
***
Lorin Oberweger, Author and Agent, Adams Literary Agency

As a newly minted agent with Adams Literary (which also represents her work), Lorin is actively acquiring authors for her list. She has also served as a highly sought-after independent book editor and ghostwriter, helping to shepherd hundreds of books—including many bestsellers—to publishing success. Lorin's specialty is one-on-one story development and workshops for writers of all genres of fiction and creative non-fiction. She is a popular speaker at conferences around the country, including many appearances at SCBWI events. Teaching writing craft rates right up there in her list of favorite things to do. An award-winning author, Lorin has written for a wide variety of periodicals, and her ghost-written books, commissioned by major publishers, have received glowing notices from the New York Times, Kirkus Reviews, and Library Journal, among others. She is the co-author of BOOMERANG, REBOUND, and BOUNCE (HarperCollins/William Morrow), under the pen name Noelle August.
Read our Q&A with Lorin
Critiquing: MG, YA, any genres within those readerships. PB as necessary though not my strength.
Critique style: I like to be thorough and supportive, especially in terms of maximizing what I perceive the writer is hoping to accomplish on the page. Critiquees can expect comments on the page along with separate, general notes.

Lorin Oberweger
***

Mitali Perkins' novels for young readers include You Bring the Distant Near (National Book Award nominee), Rickshaw Girl (one of the New York Public Library's top 100 books for children in the past 100 years), Bamboo People (ALA's Top Ten Novels for Young Adults), and Tiger Boy (South Asia Book Award winner). She has been honored as a "Most Engaging Author" by independent booksellers and as a "Literary Light for Children" by the Boston Public Library. Mitali has lived in Bangladesh, India, England, Thailand, Mexico, Cameroon, and Ghana, studied at Stanford and U.C. Berkeley, and currently resides in the San Francisco Bay Area.
Read our Q&A with Mitali
Critiquing: MG/YA/PB
Critique style: I read aloud the first pages and then go over what works and what needs improvement. I present questions that arose in my mind while reading.

Mitali Perkins
***
Sean Petrie, Author, Co-Founder of Typewriter Rodeo

Sean Petrie is a co-founder of the on-the-spot poetry group, Typewriter Rodeo. He's written over 10,000 poems at events all across the country, including for The Smithsonian, Willie Nelson's SXSW festival, and on national radio and TV. He is a co-author of Typewriter Rodeo: real people, real stories, custom poems (Andrews McMeel 2018). Sean is also the author of multiple short middle grade books, including DEEP TROUBLE (Fountas & Pinnell, 2020) and KINDLING COURAGE (Fountas & Pinnell, 2020), and teaches poetry workshops for several Austin organizations.
Read our Q&A with Sean
Critiquing: MG, chapter books, YA, fiction, nonfiction
Critique style: I like to focus more on big-picture aspects, primarily (1) what emotion(s) does this piece evoke in the reader, and (2) is there a compelling story/conflict to keep things moving forward.

Sean Petrie
***
Vanessa Roeder, Author/Illustrator

Vanessa Roeder is an author, illustrator, and crafty mess-maker. Her obsession with picture books grew from the long hours she spent helping her mom shelve books at the local library. Her first picture book, LUCY AND THE STRING (Dial Books for Young Readers) debuted in August 2018. Her second book, The Box Turtle (Dial), is slated for the summer of 2020. Vanessa makes her home in Austin, TX, with her husband, three kids, and two dogs. In her spare time, she likes to hide from her kids, practice her Australian accent, and train her dogs to fold the laundry, failing miserably at each.
Read our Q&A with Vanessa
Critiquing: PB/Dummy books/Illustration Portfolios
Critique style: As an author-illustrator, I like to examine each project from both perspectives. Is the story well paced? Does your manuscript leave enough room for illustrations? In picture book dummies, do the illustrations and words work in tandem to tell the story? Does the language help build the tension? Do the page turns propel the story forward? I like to note the strengths in each picture book, and help authors and illustrators build on those strengths.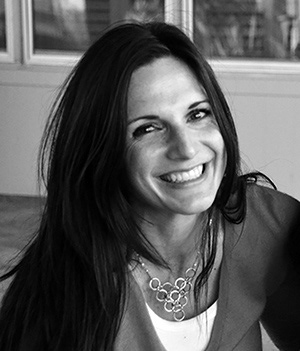 Vanessa Roeder
***
Ann Rose, Author and Agent, Prospect Agency

Ann Rose is one of Prospect Agency's newest agents, but she isn't new to publishing. Over the last few years she has been exploring this field by working and mentoring with literary agents in various capacities. Everything she has experienced from editorial work to the magic of finding the perfect match between author and editor has hardened her resolve to join this wonderful profession. Now she's thrilled to be building her own list and is actively seeking clients ready to grow amazing careers with her. Ann's perfect manuscript is a character driven story that isn't afraid to push boundaries. She loves an unlikeable character — even though she is incredibly likeable herself!
Read our Q&A with Ann
Critiquing: MG, YA
Critique style: When reviewing a piece, I like to not only give editorial opinions, but also general comments as a reader, reading for the first time. So there might be lots of questions or notes along the way. If I find something particularly confusing or think there could be a way to rework in a more powerful way I'll make note of it. Besides line by line comments, I also like to give big picture details. In the end, I try to be as helpful as possible and give as much guidance and direction as I can.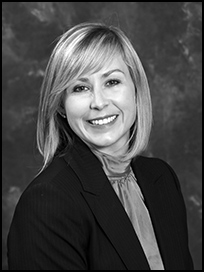 Ann Rose
***
Dan Santat, Author/Illustrator

Dan Santat is a New York Times Award winning author of over 100 books which include the 2015 Caldecott Medal Winning title, The Adventures of Beekle: The Unimaginary Friend, Are We There Yet?, and After the Fall: How Humpty Dumpty Got Back Up Again. He lives with his family and pets in Los Angeles.
Read our Q&A with Dan
Critiquing: Picture book, dummy, portfolio review
Critique style: Varies

Dan Santat
***

Tammi Sauer is a full-time children's book author who presents at schools and conferences across the nation. In addition to winning awards, her books have gone on to do great things. Nugget & Fang was made into a musical and is currently on a national tour with 120 scheduled performances, Wordy Birdy was named a Spring Kids' Indie Next pick, an Amazon Best Book of the Month, and a Barnes & Noble Best Book of the Month, and Your Alien, an NPR Best Book of the Year, was recently released in Italian, Spanish, Korean, and French which makes her feel extra fancy. To learn more about Tammi and her 27 books, visit her on the web at tammisauer.com.
Read our Q&A with Tammi
Critiquing: I only want to critique PB manuscripts.
Critique style: I suggest people submit their most polished manuscripts rather than the manuscripts that need the most work.

Tammi Sauer
***
Mekisha Telfer, Associate Editor, Roaring Brook/Macmillan

Mekisha Telfer is an associate editor at Roaring Brook Press (Macmillian), where she is building a list of picture books, middle-grade, and young adult novels. She got her start in publishing in 2014 as an editorial assistant with Simon & Schuster BFYR/Salaam reads, and has also worked briefly at Glasstown Entertainment. Some titles she's had the privilege of working on including the New York Times best-selling series To All the Boys I've Loved Before by Jenny Han, Emergency Contact by Mary H. K. Choi, I Wanna Be Where You Are by Kristina Forest, and Stuart Gibb's Moon Base Alpha series. Mekisha is committed to supporting unrepresented voices and is always on the hunt for character-driven stories with a mix of humor and heart.
Read our Q&A with Mekisha
Critiquing: MG and YA, fiction or nonfiction
Critique style: For critiques, I'm happy to discuss the elements of the excerpt pages, but I will always want to talk big picture for novels.

Mekisha Telfer
***
Emma J. Virján, Author/Illustrator

Emma J. Virján is the author-illustrator of NACHO THE PARTY PUPPY and of the award-winning PIG IN A WIG series – WHAT THIS STORY NEEDS IS A PIG IN A WIG, WHAT THIS STORY NEEDS IS A HUSH AND A SHUSH, WHAT THIS STORY NEEDS IS A MUNCH AND A CRUNCH, WHAT THIS STORY NEEDS IS A BANG AND A CLANG, and WHAT THIS STORY NEEDS IS A VROOM AND A ZOOM. Emma lives in Austin, Texas, and can often be seen walking her Golden Retriever, Bella, working in the yard and hanging out at taco trucks. She likes to travel and hopes to make it back to Rome because the first time she visited, the Sistine Chapel was closed.
Read our Q&A with Emma
Critiquing: Portfolios
Critique style: I critique the portfolio as a whole, more than the individual pieces, the goal being to have the portfolio read as a fence, the stronger pieces representing the fence posts and the others building the spaces in between.

Emma Virján
***

Jo Whittemore is the author of the SUPERGIRL novel trilogy (all-new adventures based on the CW television show), as well as numerous middle grade humor novels, including the GIRLS WHO CODE novel LIGHTS, MUSIC, CODE!, ME & MOM VS. THE WORLD, the CONFIDENTIALLY YOURS hexalogy, and the SILVERSKIN LEGACY fantasy trilogy. Jo is a long-time member of the Society of Children's Book Writers and Illustrators, and she currently writes from her secret lair in Austin, Texas, that she shares with her husband.
Read our Q&A with Jo
Critiquing: MG & YA
Critique style: I tend to look at the overall structure AND the details, because I think both are important to good storytelling. Have you made every sentence count? Are all the details important to the story, or are they slowing it down?

Jo Whittemore
Learn from these publishing professionals at the Austin SCBWI 2019 Writers & Illustrators Working Conference.