Learn about the faculty for the Austin SCBWI 2018 Writers & Illustrators Working Conference, listed below in alphabetical order.
***
Selina Alko, Author-Illustrator

It is no wonder that award-winning writer-illustrator Selina Alko now spends her days melding words and mixed-media art to convey stories of hope and inspiration—as well as an alternative viewpoint. Growing up in Vancouver, British Columbia with a Turkish father who spoke seven languages and taught painting, and a mother who worked in the family's century old metal recycling business, she was surrounded by the melody of words and stories from different places, and varied visual possibilities; her affinity for working with words and art was established early on, as was an interest in establishing a creative family environment that encouraged personal expression. The diverse world view she was privy to have inspired and fueled her ever since, and they are evident in her books such as The Case for Loving: The Fight for Interracial Marriage which she co-created with her husband Sean Qualls; Why Am I Me? by Paige Britt and co-illustrated with Qualls; and B is for Brooklyn which she wrote and illustrated herself.
Read our Q&A
Critiquing: Picture books, fiction or non-fiction
Critique style: I give verbal feedback based on knowledge I've gleaned from 15+ years in the field. I try to find something positive in the project, and then, I may or may not offer suggestions on ways to improve it or places to take it to.

Selina Alko
***

Elana K. Arnold writes books for and about children and teens. Her most recent YA novel, WHAT GIRLS ARE MADE OF, was a finalist for the National Book Award, and her middle grade novel A BOY CALLED BAT is a Junior Library Guild Selection. Some of her books have been included on School Library Journal's Best Books list, Kirkus's Best Teen Books list, the New York, Chicago, and Los Angeles Public Libraries' Best Books of the Year list, the Bank Street Best Book list, the YALSA "Best Fiction for Young Adults" list, and have been selected for inclusion in the Amelia Bloomer Project. Her YA novel, INFANDOUS, won the Moonbeam Children's Book Award and the Westchester Fiction Prize. She holds a master's degree in Creative Writing/Fiction from the University of California, Davis and currently lives in Huntington Beach, California, with her family and a menagerie of animals.
Read our Q&A
Critiquing: YA, Middle Grade, Chapter Books, Picture Books (fiction, all)
Critique style: I tend to write lots of questions and comments in the margins and write an edit letter.

Elana K. Arnold
***

Chandler Baker is the author of five young adult novels, including Alive, a YALSA 2016 Teens' Top Ten choice, the High School Horror series, and most recently, This Is Not The End. She grew up in Florida, went to college at the University of Pennsylvania, and studied law at the University of Texas. She now lives in Austin, though her heart remains at the beach. She strongly believes that writing quality improves vastly if done while staring out at a large body of water and daydreaming
Read our Q&A
Critiquing: YA, MG
Critique style: From me, an attendee can expect honest, thoughtful feedback. I will point out problems, and where possible, propose some ideas for solutions, but I generally think it's more important for someone critiquing to acknowledge problem areas rather than step on the author's toes in pushing a path toward remedying it. I do enjoy looking at line by line edits and voice, though can keep it primarily big picture if requested.

Chandler Baker
***

Cate Berry holds an MFA in Writing from Vermont College of Fine Arts with a Picture Book Intensive Certificate. Cate is an active member of SCBWI, The Writer's League of Texas and a frequent picture book faculty member at the Writing Barn (Austin, TX). Ms. Berry is presenting at the Association of Writer's and Writer's Programs (AWWP) National Conference as a panelist for Gender Stereotyping and Poetic Devices in picture books (Spring/18). Her debut, Penguin and Tiny Shrimp Don't Do Bedtime! (Balzer+Bray/Harper Collins) was pinned a Junior Library Guild selection. It releases on 5/8/18; other publications TBA. www.cateberry.com
Read our Q&A
Critiquing: PB (can do others but this is specialty area)
Critique style: Ms. Berry takes a joyful but focused approach to her critiques. Picture books need brilliant ideas, emotional resonance, sound structure, quality of language and that "special sauce" ending for success. Her critiques include track changes within the manuscript and an attached letter of feedback for ideas and strategies moving forward.

Cate Berry
***
Lucy Ruth Cummins, Art Director, Simon & Schuster Books for Young Readers

Lucy is the executive art director of Simon & Schuster Books for Young Readers, Paula Wiseman Books, and Salaam Reads, handling titles from picture books, to middle grade, on up to young adult novels. She is the art director for numerous New York Times and international bestsellers from authors and illustrators including Jenny Han, Morgan Matson, Andrew Smith, Tommy Wallach, Jon Klassen, Ben Clanton, Alice Provensen, and Mark Pett. She is also both art director and illustrator for Stuart Gibbs's New York Times bestselling middle grade mysteries. Lucy made her author-illustrator debut in 2016 with A Hungry Lion, or A Dwindling Assortment of Animals, a finalist for the 2016 Governor General's award, an ALA Noteable Book, and an Irma Black Honor book. She also illustrated This Is Not a Valentine, written by Carter Higgins. Her next author-illustrated book Stumpkin releases in July 2018. Her favorite food is the French fry.
Read our Q&A
Critiquing: Picture Book
Critique style: I like to begin by talking about the creator's background while reviewing samples, and then I like to discuss goals and areas I would focus on for developing the portfolio for maximum impact on art directors based on what seems successful and marketable to me. I like flipping through and discussing dummies, too!

Lucy Ruth Cummins
***

BETHANY HEGEDUS' books include Alabama Spitfire: The Story of Harper Lee and To Kill a Mockingbird as well as the award-winning Grandfather Gandhi and Be the Change: A Grandfather Gandhi Story, both co-written with Arun Gandhi, grandson to the Mahatma and the novels Truth with a Capital T and Between us Baxters.

A graduate of the Vermont College of Fine Arts MFA program in Writing for Children & Young Adults, Bethany is prior editor of the literary journal Hunger Mountain. Bethany is the Founder and Creative Director of The Writing Barn, a writing retreat, workshop and event space in Austin, Texas. She speaks and teaches across the country.
Read our Q&A
Critiquing: PB, chapter books, MG, pb nonfiction
Critique style: Bethany loves helping writers find the heart of their picture book pieces and working on character development on novels. Structure is her forte. Clarity is her mission.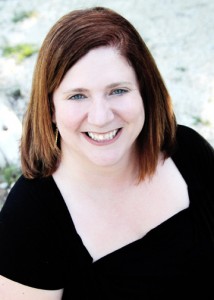 Bethany Hegedus
***

Thomas Jung is a graduate of The Art Center College of Design. He is a video game artist and educator who has contributed to such games as The World of WarCraft, the Oddworld series of games, and DC Universe Online. He has taught computer graphics and digital image making at the college level for the last fifteen years.
Read our Q&A
Critiquing:
Critique style: My critique style is direct but diplomatic. Never hostile or overbearing. Kind truth is my highest priority. Always framed within the context of an artist's stated goals and current level of development.

Thomas Jung
***
Mallory Kass, Senior Editor, Scholastic

Mallory Kass is a Senior Editor at Scholastic Press. She is part of the editorial team responsible for The New York Times bestselling series, The 39 Clues. Other titles include the New York Times bestseller, A Snicker of Magic by Natalie Lloyd, The Sin Eater's Daughter by Melinda Salisbury, Bears of the Ice by Kathryn Lasky, Skeleton Tree by Kim Ventrella, and the forthcoming Stepsister by Jennifer Donnelly.
Read our Q&A
Critiquing: MG and YA fiction
Critique style: For me, compelling emotional stakes are what makes or breaks a manuscript, so I like to focus on the protagonist's wants and needs.

Mallory Kass
***
Sarah LaPolla, Agent, Bradford Literary Agency

Sarah LaPolla joined Bradford Literary Agency in 2013. Prior to that, she worked in the foreign rights department at Curtis Brown, Ltd. and became an associate agent there in 2010. Sarah received her MFA in Creative Writing from The New School and has a B.A. in Creative Writing from Ithaca College.

Representing MG, YA, and Adult fiction, Sarah is especially drawn to the following genres: literary fiction, science fiction, magical realism, dark/psychological mystery, literary horror, and upmarket contemporary fiction. No matter the genre, Sarah is drawn to engaging voices, a wide range of emotions, and characters who challenge the status quo.
Read our Q&A
Critiquing: MG and YA fiction only
Critique style: Light line edits, but mostly big-picture comments (i.e. character development, pacing/plotting, writing style, marketability).

Sarah LaPolla
***
Alvina Ling, VP, Editor-in-Chief, Little, Brown Books for Young Readers

Alvina Ling is VP and Editor-in-Chief at Little, Brown Books for Young Readers where she's worked since 1999. She edits children's books for all ages, from picture books to young adult, and has worked with such authors and illustrators as Peter Brown, Bryan Collier, Ed Young, Grace Lin, Wendy Mass, Justina Chen, Chris Colfer, Laini Taylor, Libba Bray, Barry Lyga, Holly Black, Sherman Alexie, and Matthew Quick. She is the co-founder and former chair of the CBC Diversity Committee. She is on Twitter as @planetalvina and lives in Brooklyn.
Read our Q&A
Critiquing: PB, MG, YA, fiction
Critique style: I'll make some light edits/comments directly on the ms, as well as provide overarching comments.

Alvina Ling
***

Mari Mancusi is a multiple Emmy Award winning television news producer and author of more than two dozen books for adults, teens and tweens. Her books have been featured selections in the Scholastic Book Fairs and Clubs and have been included in the American Library Association's "Quick Picks for Reluctant Readers" and "Popular Paperbacks" lists. She has also been an Indie Next Pick. Her latest middle grade novel: "The Camelot Code: The Once and Future Geek" will be published by Disney-Hyperion in October. She lives in Austin, Texas with her husband, daughter and two dogs. You can find more about Mari on her website at www.marimancusi.com.
Read our Q&A
Critiquing: MG/YA
Critique style: I try to be kind, but I am also honest. I want you to get something useful out of this critique to get your manuscript submission ready.

Mari Mancusi
***
Joy Preble, Author, Bookseller

Joy Preble is the author of a medium-long list of young adult novels including the DREAMING ANASTASIA series, the SWEET DEAD LIFE series, and FINDING PARIS, which SLJ called, "An intricate guessing game of sisterly devotion, romance, and quiet desperation." Her newest novel, IT WASN'T ALWAYS LIKE THIS, was called "epic and addictive" by Beautiful Creatures' author Kami Garcia and "a suspenseful treat with a gooey romantic center" by the Bulletin of the Center for Children's Books. In no particular order, Joy is fond of her family, her basset-boxer, clever cocktails, and people who don't whine. She teaches writing widely, including at Writespace Houston and The Writing Barn, and is also the Children's Specialist and Buyer at Houston's Brazos Bookstore. Visit Joy at joypreble.com or follow her on Twitter @joypreble
Read our Q&A
Critiquing: YA, MG fiction, PB
Critique style: I critique with an eye for both macro and micro, commenting on the story as a whole, the narrative arc, setting, character development, pacing, etc as they are reflected in the sample pages and synopsis if one is included. I also may offer suggestions on voice and wording and fit for the market.

Joy Preble
***

Marsha Riti is a freelance illustrator in Austin Texas. She has illustrated 12 books in the "Critter Club" series of chapter books for Little Simon, an imprint of Simon and Schuster, and has also illustrated a picture book, "The Picky Little Witch", for Pelican Publishing.
Read our Q&A
Critiquing: Portfolios
Critique style:

Marsha Riti
***

Christina Soontornvat is the author of the middle grade fantasy novel, THE CHANGELINGS (Sourcebooks), which was named an ABC Best Book for Young Readers by the American Booksellers Association. School Library Journal called the sequel, IN A DARK LAND, "A great choice for fantasy-loving tweens or anyone looking for an exciting story full of heart." Her middle grade writing has been awarded the Hunger Mountain literary journal's Katherine Paterson prize by Newbery award-winning judge Rebecca Stead. She will soon announce another middle grade book deal for 2020 with a major publisher. Christina's upcoming picture books will be published with Nancy Paulsen Books and Candlewick Press. She is an active member of SCBWI and lives with her family in Austin, Texas.
Read our Q&A
Critiquing: PB, chapter books, MG, non fiction
Critique style: For a first 10-pages critique, I like to focus on flow and pacing, on character motivations, and how well the material will appeal to child readers. Focusing on these bigger-picture items, rather than line-editing, gives writers guidance they can rely on beyond these first pages.

Christina Soontornvat
***
Marcia Wernick, Agent, Wernick & Pratt Agency

Marcia Wernick is a partner and literary agent at Wernick & Pratt Agency, LLC. She began her career more than 25 years ago working in subsidiary rights and still attends the Bologna Children's Book Fair. The agency represents authors and illustrators on a wide range of children's books spanning all age groups and genres. Marcia works with both writers and illustrators, from picture book authors and/or illustrators through young adult writers. Her clients range from emerging talent to award winners and include Zebo Ludvicek, Alexandra Boiger, and Ed Masessa, as well as Mo Willems, Bryan Collier, and Diane Stanley.
Read our Q&A
Critiquing: Picture books, chapter books, MG
Critique style:

Marcia Wernick
***

Jennifer Ziegler is the author of the Brewster Triplet Series for Scholastic — Revenge of the Flower Girls, Revenge of the Angels, Revenge of the Happy Campers, and the upcoming Revenge of the Teacher's Pets — as well as the young adult novels How Not to Be Popular, Sass & Serendipity, and Alpha Dog. Her books have been featured on the Lone Star List, the International Reading Association's Young Adults Choice List, recommended on NPR's "Tell Me More," and optioned for film and stage. Visit her at jenniferziegler.net.
Read our Q&A
Critiquing: MG, YA, chapter book — Fiction only
Critique style: My critiques are positive but honest, with detailed constructive feedback. Writers need to know what they are doing well, along with what isn't working in their projects. Sometimes I suggest a range of "fixes," if I feel it would be helpful.

Jennifer Ziegler