Learn about the faculty for the Austin SCBWI 2016 Writers & Illustrators Working Conference, listed below in alphabetical order.
***
William Alexander, author

William Alexander

William Alexander writes science fiction and fantasy for Middle Grade audiences. His novels include the National Book Award-winning Goblin Secrets and the Eleanor Cameron Award-winning, International Latino Book Award finalist Ambassador. He studied theater and folklore at Oberlin College, English at the University of Vermont, and creative writing at Clarion. He teaches for the Vermont College of Fine Arts program in Writing for Children and Young Adults. Visit him online at goblinsecrets.com.
Read our Q&A
Critiquing: My own novels are all MG, but as a teacher I work with manuscripts of every genre and age bracket. I'd be happy to look at picture books, chapter books, middle grade, or young adult in any flavor of fiction or non-fiction.
Critique style: My other areas of expertise include folklore and theater, and I often think about the writing process in theatrical terms–especially when it comes to voice, character, the physical shape of a satisfying scene, and the relationship between our audiences and the stories we choose to tell. I tend to draw on that background during critique.
***
Jessica Lee Anderson, author

Jessica Lee Anderson is the author of the novels TRUDY (Milkweed Prize for Children's Literature), BORDER CROSSING CALLI, and UNCERTAIN SUMMER (fall 2017). She's written a dozen work-for-hire chapter books for Rourke Educational Medial to include titles such as MILKSHAKES WITH MARIA MITCHELL, CASE OF FOUL PLAY ON A SCHOOL DAY, and RUNAWAY ROBOT. She's published fiction and nonfiction with Heinemann, Pearson, Seedling Publications, Six Red Marbles, and several magazine publishers. Jessica graduated from Hollins University with a Master of Arts in Children's Literature, and she previously instructed at the Institute of Children's Literature as well as St. Edward's University. She is a member of The Texas Sweethearts & Scoundrels with more scoundrel tendencies than she would like to admit. You can learn more about Jessica by visiting www.jessicaleeanderson.com.
Read our Q&A
Critiquing: PB, Chapter Book, Middle Grade, YA, Fiction and Nonfiction
Critique style: When I critique, I prefer to make a few notes on the manuscript and then I will write a letter with additional feedback for review following the critique session.

Jessica Lee Anderson
***
Donna Janell Bowman, author

Donna Janell Bowman

Donna Janell Bowman is the author of four nonfiction books for Capstone Press as well as three forthcoming picture book biographies: STEP RIGHT UP: HOW DOC AND JIM TAUGHT THE WORLD ABOUT KINDNESS (Lee and Low Books, fall 2016) KING OF THE TIGHTROPE: WHEN THE GREAT BLONDIN RULED NIAGARA (Peachtree, spring 2019) and EN GARDE! ABRAHAM LINCOLN'S DUELING WORDS (Peachtree, spring 2018). She is the recipient of the 2015 SCBWI Book Launch award and a 2015 SCBWI work-in-progress grant. Donna will soon complete her MFA in Writing from VCFA.
Read our Q&A
Critiquing: PB, MG, YA, nonfiction or fiction
Critique style: I tend to dig into deeper critique to look at pacing, character development, voice, language, and plot movement. I offer many notes on the manuscript and include a typed letter with clarifications.
***
Paige Britt, author

Paige grew up in a small town in Texas with her nose in a book and her head in the clouds. She studied journalism in college and theology in graduate school, but never stopped reading children's books for life's most important lessons. She spent ten years as an instructional designer before embarking on her own writing career. Her first book, THE LOST TRACK OF TIME, was released in 2015 from Scholastic Press.
In addition to being a writer, Paige is a meditation instructor and spiritual director, helping people ask big questions and discover their own answers.
Read our Q&A
Critiquing: MG and YA fiction
Critique style: My critique style is both honest and encouraging. I'm passionate about good writing and love to read stories where character, voice, and plot come together seamlessly. But as a writer, I know exactly how hard it is to nail those things! That's why I see a critique as much more than just pointing out problems—it's a way of seeing promise and helping it come to life.

Paige Britt
***
Claudia Gabel, editor, Katherine Tegen (Harper)

Claudia Gabel

Claudia Gabel is a Senior Executive Editor at Katherine Tegen Books, an imprint of HarperCollins Children's Books, acquiring and developing middle grade and teen fiction in a variety of genres. Her most recent titles include the Mila 2.0 series by Debra Driza, The Lifeboat Clique by Kathy Parks, The Copernicus Legacy series by Tony Abbott, Outlaws of Time: The Legend of Sam Miracle by N.D. Wilson, Twisted Fate by Norah Olson, and Unrivaled by Alyson Noel. She is also the author of the tween series In or Out, the mash-up novel Romeo & Juliet & Vampires, and coauthor of two sci-fi novels–Elusion and Etherworld–with Cheryl Klam. She lives in New York City with her husband and daughter.
Read our Q&A
Critiquing: Middle grade and teen fiction only please. I have no experience with chapter or picture books, and very little with nonfiction.
Critique style: I always praise what's working first and then express my opinions on what needs improvement. Every critique is equally balanced that way!
***
Kari Anne Holt, author

Kari Anne Holt is the author of several middle grade novels in verse including House Arrest (Chronicle, 2015), a Cybils finalist in poetry, a 2015 Nerdy Book Club award winner for Poetry, and a 2016 contender for the Global Read Aloud award. Her book Rhyme Schemer (Chronicle, 2014), is an Amazon Best Book for Kids and Teens, and a Bank Street Best Book of the Year. Her novel in haiku, Brains for Lunch, was highlighted on the Texas Library Association's Annotated Lone Star Reading List for 2011. She is also the author of the space western, Red Moon Rising, and Mike Stellar: Nerves of Steel, a nominee for the 2014 Connecticut Library Association Nutmeg Book Award and the 2013 Maud Hart Lovelace Award. Kari lives in Austin, TX with her three malevolently charming children.
Read our Q&A
Critiquing: contemporary, sci-fi, fantasy MG, verse novels, MG and/or YA
Critique style: I tend to take a holistic approach, taking an overarching look at plot, character, story development, etc, rather than line edits.

Kari Anne Holt
***
Molly Idle, illustrator

Molly Idle

Molly Idle was awarded a Caldecott Honor for Flora and the Flamingo. She is the creator of Flora and the Penguin, Flora and the Peacocks (May 2016), and the Rex series- which includes Tea Rex, Camp Rex and Sea Rex. She is also the illustrator of Rodeo Red, and the Zombelina series. Molly lives in Tempe, Arizona with her fabulous family. And when she's not watching old Technicolor musicals, Molly can be found in her workshop with a cup of espresso in one hand, and a pencil in the other, scribbling away, working on her next picture book. Visit Molly at IdleIllustration.com.
Read our Q&A
Critiquing: picture books, picture book dummies, portfolios
Critique style: Conversational, cheerful, and most importantly — honest.
***
Peter Knapp, agent, New Leaf Literary

Peter Knapp is an agent at New Leaf Literary & Media, where he represents fiction for all ages. Previously, he was an agent and assistant at The Park Literary Group. He began his career as a story editor at Floren Shieh Productions, consulting on book-to-film adaptations for Los Angeles-based movie and TV entities. He graduated from NYU summa cum laude and lives in Brooklyn.
Read our Q&A
Critiquing: MG, YA
Critique style: I write notes in the margin of the pages and then walk through both those specific notes and then broader thoughts with the author. I like to ask a lot of questions or just point out places where I'm confused. If the manuscript seems to start in the wrong place or the wrong way, I explain why I feel this way.

Peter Knapp
***
Nikki Loftin, author

Nikki Loftin

Nikki Loftin is the author of three novels for young readers: Wish Girl, which the New York Times called "a quietly poetic story about psychological truths"; Nightingale's Nest, named as "the next great book" by the Children's Literacy Foundation in 2014, and awarded the best children's book of 2014 by the Texas Institute of Letters; and The Sinister Sweetness of Splendid Academy, winner of the Writer's League of Texas Book Award 2013. Nikki earned an MA from UT Austin in English/Fiction Writing. www.nikkiloftin.com
Read our Q&A
Critiquing: MG, YA, fiction
Critique style: My critique style is straightforward, pointing out both strengths and weaknesses in the text. I love to help an author find solutions to manuscript problems, and watch the possibilities for change and improvement unfold as we discuss!
***
Kristen Nobles, art director, Candlewick Press

In 2004, Kristen Nobles joined Candlewick Press, one of the largest independent publishing companies in the world. As an art director, she has worked with award-winning illustrators Carson Ellis, Sophie Blackall, Steve Light, Yuyi Morales, John Rocco, Matt Myers, Ed Young, and Leslie Patricelli. Kristen loves a strong character, a unique style or retro look made new again, and looks for a new spin on traditional themes in children's books. Before returning to the east coast, Kristen was a senior designer at Chronicle Books in San Francisco. Her passion for children's books has been passed down from her mother, an elementary teacher, and her grandmother, a librarian.
Read our Q&A
Critiquing: portfolios, picture book dummies
Critique style: My expertise lies in picture book making and responding to visually driven ideas. I will give first impressions on individual portfolio pieces including response to content, medium, composition, and palette while pointing out strongest and weakest images in your book. We will discuss appropriate genres for your work and what is missing or needed to round out your portfolio for hire. If you present a picture book dummy, my response will likely be focused on story idea / content, revision next steps, and a sample color piece as our time together is short.

Kristen Nobles
***
Carmen Oliver, author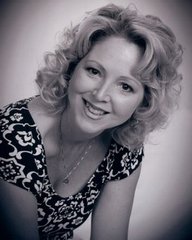 Carmen Oliver

Carmen Oliver is the author of picture books Bears Make the Best Reading Buddies (Capstone/Curious Fox, Mar 2016) and The Favio Chavez Story (Eerdmans Books for Young Readers, TBD). In 2014, she founded the Booking Biz, a boutique style agency that brings award-winning children's authors and illustrators to schools, libraries, and special events. She's also the former Assistant Regional Advisor for the Austin SCBWI chapter. Growing up in Canada, she saw many bear species along the hiking trails but always kept a respectful distance. She and her family now call the wide-open spaces of Texas home.
Read our Q&A
Critiquing: PB fiction or nonfiction
Critique style: I like to tell you what's working first and what I LOVE about your manuscript. I also like to ask lots of questions to get you thinking. I will offer suggestions to help you bring out the heart of your story. I'm here to help you re-envision the story, tighten and focus the story problem and resolution. I'm a champion for you to improve your story and make it the best it can be.
***
Stephanie Pitts, editor, Schwartz & Wade (Random House)

Stephanie Pitts is an Assistant Editor at Schwartz & Wade Books, an imprint of Random House Children's Books. She mostly works on picture books and middle grade novels. As an editorial assistant, she pulled a darling picture book manuscript out of the slush pile—Sophie's Squash by Pat Zietlow Miller and illustrated by Anne Wilsdorf—which published to four starred reviews. She is also the editor of the middle grade novels My Brother's Shadow and Not As We Know It, both by Tom Avery, and the picture book tall tale Jackrabbit McCabe and the Electric Telegraph by Lucy Margaret Rozier and illustrated by Leo Espinosa.
Read our Q&A
Critiquing: Picture book manuscripts, picture book dummies, middle grade, nonfiction
Critique style: I use the SCBWI gold form, which is filled with categories that covers all aspects of the work.

Stephanie Pitts
***
Marsha Riti, illustrator

Marsha Riti

Marsha Riti is a freelance illustrator in Austin Texas. She has illustrated 12 books in the "Critter Club" series of chapter books for Little Simon, an imprint of Simon and Schuster, and has also illustrated a picture book, "The Picky Little Witch", for Pelican Publishing.
Read our Q&A
Critiquing: Portfolios
Critiquing style: My critiquing style is friendly and elevating. I am looking for what is standout in your work to make it the best it can be, with balanced, thoughtful critique.
***
Liz Garton Scanlon, author

Liz Garton Scanlon is the author of numerous beloved books for young people, including the highly-acclaimed, Caldecott-honored picture book All the World, illustrated by Marla Frazee, and her debut novel for middle grade readers, The Great Good Summer, as well as In the Canyon; The Good-Pie Party; Happy Birthday, Bunny!, and several others. Ms. Scanlon is also a poet, a teacher and a frequent & popular presenter at schools, libraries and conferences. She grew up in Colorado and Wisconsin, and now lives with her husband and two daughters right here in Austin, Texas.
Read our Q&A
Critiquing: picture books and middle-grade fiction
Critique style: I always look for what I love first, and then move into questions that might spur thoughtful revision. My goal is really to help every writer take his or her manuscript to the next level.

Liz Garton Scanlon
***
Cynthia Leitich Smith, author

Cynthia Leitich Smith

Cynthia Leitich Smith is the critically acclaimed, New York Times and Publishers Weekly best-selling YA author of the Feral series and the Tantalize series. She also is the author of several award-winning children's books.
In 2013, the Austin chapter of the Society of Children's Book Writers and Illustrators instituted the Cynthia Leitich Smith Mentor Award in her honor. In 2014, Feral Nights was named winner of the Writers' League of Texas Book Award and Cynthia was appointed to the national advisory board of We Need Diverse Books.
Cynthia is a member of the faculty of the Vermont College of Fine Arts MFA program in Writing for Children and Young Adults. You may find her on the Web at www.cynthialeitichsmith.com and cynthialeitichsmith.blogspot.com
Read our Q&A
Critiquing: PB, CB, MG, YA, fiction and non-fiction, realistic and speculative
Critique style: For critiques, my approach includes pointing to big-picture questions, more specific craft questions/opportunities, idiosyncratic fact questions, suggested craft strategies and resources (craft books, model books and on-point articles/other resources). As appropriate, I also will discuss manuscript marketing and where the project fits into the larger conversation of youth literature.
For consultations, my approach will depend on the topic/concerns brought by the conference attendee. I'm open to discussing book marketing, career building, the writing life, formal and informal study in the craft of writing for young readers and related topics.
***
Marietta Zacker, agent, Nancy Gallt Literary

Marietta B. Zacker has experienced children's books from every angle – teaching, marketing, publishing & bookselling. She thrives on working with authors who make readers feel their characters' emotions & illustrators who add a different dimension to the story. Some of the books she is championing in 2016 include YAKS YAK illustrated by Jennifer Reinhardt, IT CAME IN THE MAIL by Ben Clanton, TWO FRIENDS by Dean Robbins, FENWAY AND HATTIE by Victoria J. Coe, WHAT YOU ALWAYS WANTED by Kristin Rae and INTO WHITE by Randi Pink. Among other things, she is a proud Latina and the Agent Liaison for the We Need Diverse Books campaign. @AgentZacker
Read our Q&A
Critiquing: all age groups and genres, including portfolio reviews
Critique style: It is thorough.

Marietta Zacker
***
Jennifer Ziegler, author

Jennifer Ziegler

Jennifer Ziegler is the author of the middle grade novel Revenge of the Flower Girls (Scholastic, 2014) and its follow-up book Revenge of the Angels (Scholastic, 2015), as well as the young adult novels How Not to Be Popular, Sass & Serendipity, Alpha Dog and other works penned under pseudonyms. Her books have been featured on the Lone Star List, the International Reading Association's Young Adults Choice list, recommended on NPR's "Tell Me More," and optioned for film. Jennifer lives with her husband, author Chris Barton, in Austin, Texas, where she continues to write books, venturing far and near lead writing workshops and give presentations at schools, conferences, and book festivals.
Read our Q&A
Critiquing: YA, MG, and chapter book fiction
Critique style: I actually do two critiques in one. I critique first as a reader — sharing my reactions, predictions, and noting places where I'm confused or have questions. I then critique as a writer, suggesting ways to clear up confusion, amp up tension, tighten writing, and add that special "oomph" that makes readers want to keep turning pages.