Learn about the faculty for the Austin SCBWI 2017 Writers & Illustrators Working Conference, listed below in alphabetical order.
***

Kathi Appelt is the New York Times best-selling author of more than forty books for children and young adults. Her first novel, THE UNDERNEATH, was named a National Book Award Finalist, a Newbery Honor Book, and the PEN USA Literature for Children Award. That was followed by KEEPER, which was named an NCTE Notable Children's Book and a School Library Journal Best Book of the Year. Her memoir, MY FATHER'S SUMMERS, won the Paterson Prize for Young Adult Poetry. Ms. Appelt was presented with the A.C. Greene Award by the Friends of Abilene Public Library, which named her a "Texas Distinguished Author." Her novel, THE TRUE BLUE SCOUTS OF SUGAR MAN SWAMP, was named a National Book Award Finalist and won the Green Earth Award, the Texas Institute of Letters Award, and the Judy Lopez Memorial Award. Her most recent picture book, COUNTING CROWS (illustrated by Rob Dunlavey), was a finalist for the Writers League of Texas Award, and her newest novel, MAYBE A FOX (co-written with Alison McGhee) was named to the Texas Bluebonnet Master List. She and her husband Ken live in College Station, TX with five adorable cats, Django, Peach, Mingus, Chica and Jazz.
Read our Q&A
Critiquing: All genres
Critique style: I usually make line comments in the margin, using tracking in Microsoft Word. Then I make a general, global note at the end, with suggestions on ways to improve the ms, and also how the author can really deepen the work at hand.

Kathi Appelt
***

Coe Booth was born and raised in the Bronx, New York. She has a master's degree in psychology and has worked as a counselor for teenagers and families in crisis situations. She also has an MFA in Creative Writing from The New School. Her first novel Tyrell won the Los Angeles Times Book Prize for Young Adult Literature, and her novels Kendra and Bronxwood were selected by the American Library Association as Best Books for Young Adults. Her first middle-grade novel Kinda Like Brothers was selected as an ALA Notable Book for Children and an NPR Best Book of 2014. In addition to writing, Coe spends her time traveling and speaking at schools across the country. She lives in the Bronx.
Read our Q&A
Critiquing: Chapter books, MG, YA, fiction, non-fiction. No PB or poetry.
Critique style: I read manuscripts with a focus on characterization. I want to know what make characters unique, believable individuals and why I should care about them. I also want to know what drives each character emotionally.

Coe Booth
***
Linda Camacho, Agent, Prospect Agency

Linda Camacho joined Prospect Agency in 2015 after a decade in publishing. After graduating from Cornell University, Linda interned at Simon & Schuster and Writers House literary agency, and worked at Penguin and Random House before making the leap to agenting. She also has an MFA in children's writing from the Vermont College of Fine Arts.
She's seeking graphic narratives, MG, YA, and adult fiction across all genres (particularly romance/women's fiction and upmarket), along with select picture book writers. Diversity of all types welcome (ethnicity, disability, sexuality, etc.).
Read our Q&A
Critiquing: Everything EXCEPT chapter books.
Critique style: I tend to be editorial, so I like to give craft feedback as much as possible. I like chatting, as I like to make it as positive an experience as possible! Also, I'm open to any general publishing questions as well.

Linda Camacho
***
Giuseppe Castellano, Executive Art Director, Penguin Random House

Giuseppe Castellano is an Executive Art Director at Penguin Random House; overseeing the art and design for seven imprints including Penguin Workshop, Mad Libs, Frederick Warne and Co., Penguin Young Readers, Cartoon Network Books, and Penguin Young Readers Licenses.
He is also the founder of The Illustration Department—an online school for illustrators. Learn more about the practice and business of illustration by visiting Giuseppe's popular #arttips blog at gcastellano.com. Follow his #arttips on Twitter at @pinocastellano. And check out his school at illustrationdept.com.
Read our Q&A
Critiquing: Portfolio reviews
Critique style: I look to identify and discuss the attendee's personal interests, strengths, and areas of growth.

Giuseppe Castellano
***
Jeff Crosby, Author, Illustrator

Jeff Crosby is the author and illustrator of Wiener Wolf (DisneyHyperion) and The Rockabilly Goats Gruff (Holiday House). He has illustrated eleven additional childern's picture books. Jeff teaches design and illustration at Texas State University.
Read our Q&A
Critiquing: PB, portfolio and dummy reviews
Critique style: I try to be honest and constructive, keeping the artist's goals in mind.

Jeff Crosby
***

John Hendrix is a New York Times Bestselling illustrator, and author of many children's books, including, Shooting at the Stars, Drawing is Magic, John Brown: His Fight for Freedom and his newest Miracle Man: The Story of Jesus. His illustrations have appeared on book jackets, newspapers and magazines all over the world, including Rolling Stone, The New York Times, The New Yorker and many others. John's work has won many awards, including three Silver Medals from the Society of Illustrators. John also is an associate professor, teaching illustration and typography, in the Sam Fox School of Art and Design at Washington University in St. Louis.
Read our Q&A
Critiquing: PB, portfolio and dummy reviews
Critique style: I like hearing questions from folks about their work, along with a brief pitch statement. What is this project I'm looking at and why is it important to you?

John Hendrix
***
Shelley Ann Jackson, Author, Illustrator

Shelley Ann Jackson is the author/illustrator of the award-winning Little Lions, Bull Baiters & Hunting Hounds, and several other picture books. She holds MFA degrees in Illustration from the School of Visual Arts, and in Writing for Children and Young Adults from Vermont College of Fine Arts. She teaches illustration and design at Texas State University, and writing for children at St Edward's University. Shelley is a member of the Girllustrators and the Texas Sweethearts and Scoundrels.
Read our Q&A
Critiquing: PB, non-fiction PB, portfolio and dummy reviews
Critique style: I like to address big picture issues as well as the minutia, because both are important to the end result. As a teacher of children through adults, I believe strongly in pointing out what elements of craft are working in a piece, as well as what areas need more attention.

Shelley Ann Jackson
***

Varian Johnson is the author of six novels, including the Jackson Greene middle-grade series. The first novel in the series, The Great Greene Heist, received two starred reviews and was named an ALA Notable Children's Book Selection, a Kirkus Reviews Best Book of the Year, and a Texas Library Association Lonestar List selection among other accolades. His latest caper, To Catch A Cheat, was released in 2016. Kirkus praised the novel in a starred review, calling it, "A satisfying stand-alone sequel; new readers and old friends will be hoping for further adventures." Varian has also written for the Spirit Animals middle-grade fantasy series as well as novels and short stories for YA audiences.
Varian was born in Florence, South Carolina, and attended the University of Oklahoma, where he received a BS in Civil Engineering. He later received an MFA in Writing for Children and Young Adults from the Vermont College of Fine Arts. Varian now lives outside of Austin, TX with his family.
Read our Q&A
Critiquing: MG, YA. All types of fiction.
Critique style: I begin all of my critiques by identifying the positive characteristics of the work. Then I dig deeper, usually using questions to address potential issues that I see in the manuscript. I end the critique with more praise, and provide clear suggestions on how I think the author should move forward.

Varian Johnson
***

Susan Kralovansky is the author of two picture books for Pelican Publishing: THERE WAS A TALL TEXAN WHO SWALLOWED A FLEA, and TWELVE COWBOYS ROPIN' which she also illustrated. She's written twelve work-for-hire nonfiction picture books for Abdo Publishing and has two forthcoming picture books with Pelican. Susan was a school librarian in Indiana and Texas before deciding to write full time. Susan loves reading books, writing books, and doing school visits to talk to children about books. She lives in Georgetown, TX with her husband and her two writing assistants – Maddie, a standard poodle, and Lynx, her cat.
Read our Q&A
Critiquing: Picture books, Non-fiction picture books, Work-for-hire picture books
Critique style: I will do a line-by-line critique, which includes suggested cuts and comments. I will point out the strengths as well as the concerns of the manuscript. In addition to your marked-up manuscript, you will receive a one-page written critique beginning with an overall list of the things I love about your writing. I will address the areas that require attention and improvement and will offer suggestions to get you moving forward with your work.

Susie Kralovansky
***

Lindsey Lane is the author of the young adult novel EVIDENCE OF THINGS NOT SEEN (Farrar Straus Giroux) and the award-winning picture book SNUGGLE MOUNTAIN (Clarion). Before she received her MFA in Writing for Children and Young Adults from Vermont College of Fine Arts in 2010, Lindsey was features journalist and an award-winning playwright. She is a featured presenter at schools and conferences as well as a Writing Professor at Austin Community College and also teaches at the Writing Barn.
Read our Q&A
Critiquing: PB, MG, YA
Critique style: I usually do my critiques in Word with Track Changes, making notations throughout the manuscript as well as big picture/critical thinking.

Lindsey Lane
***
Kendra Levin, Executive Editor, Viking Children's Books

Kendra Levin is an executive editor at Viking Children's Books, an imprint of Penguin Random House, where she has spent eleven years working on a wide range of children's literature from picture books to young adult novels. She has edited New York Times bestseller Rebel of the Sands by Alwyn Hamilton, Theodor Seuss Geisel award winner Don't Throw It to Mo! by David A. Adler, Society of Illustrators Gold Medal winner The Lost House by B.B. Cronin, and the work of authors including Janet Fox, Julie Berry, Deborah Freedman, and others. Kendra also helps writers as a teacher and certified life coach, and is the author of The Hero Is You, a grounded self-help guide to a healthier writing process. Visit her at kendracoaching.com and follow her @kendralevin.
Read our Q&A
Critiquing: Open to all types
Critique style: I usually write a brief editorial letter– a mini version of what I send my own authors.

Kendra Levin
***
Jacqueline Lipton, Law Professor & Author

Jacqui Lipton is a law professor at the University of Houston College of Law, as well as a recent graduate of the M.F.A. in Writing for Children and Young Adults at VCFA. Her legal writing and consulting focuses on business and intellectual property law with an emphasis on legal issues for authors and artists. She holds a Ph.D. in intellectual property law from Cambridge University and has practiced and taught law in the United States, the United Kingdom, and Australia. Her debut Y.A. novel, INSIDE THE PALISADE (written under the pen-name K.C. Maguire) won the Purple Dragonfly Award for Science Fiction and Fantasy as well as placing in the Houston Writer's Guild fiction writing contest the previous year. She is a reader for the Young Adult Review Network, and an intern at a literary agency. She also writes a column on speculative fiction for young adults at Luna Station Quarterly.
Read our Q&A
Critiquing: MG and YA
Critique style: I'm fairly heavily editorial due to my background from the M.F.A. program and from developmental editing as a literary intern. However, I also try to be gentle and supportive, offering suggestions for improvement, rather than telling writers they've done something "wrong." I have a style that's informed by both the publishing business and academic study so I combine "market" issues with craft issues in my critiques.

Jacqueline Lipton
***
Melissa Manlove, Senior Editor, Chronicle Books

Melissa Manlove is a Senior Editor at Chronicle Books in San Francisco. She has been with Chronicle for 12 years. Her acquisitions tend to be all ages in nonfiction; ages 0-8 for fiction. When acquiring, she looks for fresh takes on familiar topics as well as the new and unusual. An effective approach and strong, graceful writing are important to her. She has 17 years of children's bookselling experience.
Read our Q&A
Critiquing: PB and chapter books, fiction and nonfiction
Critique style: I approach each manuscript differently, but I'll write at least a page of notes (longhand) for the writer to take home, and I might make marks on the manuscript itself. Discussion at the critique meeting might focus on my reactions to the manuscript as an editor, or advice about craft, or positioning in the marketplace, or questions and brainstorming around what the manuscript wants to be… or any mix of those things. It will depend on what I think will help the manuscript take its next steps.

Melissa Manlove
***

Cory Putman Oakes is a children's book author from Austin, Texas. She's written two middle-grade books, DINOSAUR BOY and DINOSAUR BOY SAVES MARS, and two young adult books, THE VEIL (out now) and WITCHTOWN (coming July, 2017). Cory is an ex-lawyer and when she's not writing, she enjoys running, baking, and hanging out with her husband and kids.
Read our Q&A
Critiquing: MG or YA fiction
Critique style: I try to give as much positive feedback as possible while still keeping it real 🙂

Cory Putman Oakes
***
Carmen Oliver, Author, Founder of the Booking Biz

Carmen Oliver is the founder of the Booking Biz, a boutique style agency that brings award-winning children's authors and illustrators to schools, libraries, and special events. She is also the author of picture book Bears Make the Best Reading Buddies as well as the forthcoming nonfiction picture book The Favio Chavez Story. She teaches picture book writing at the Writing Barn and loves speaking at schools, conferences and festivals. From 2010-2013, she was the Assistant Regional Advisor for the Austin SCBWI chapter. Growing up in Canada, she saw many bear species along the hiking trails but always kept a respectful distance. She and her family now call the wide-open spaces of Texas home.
Read our Q&A
Critiquing: Picture books
Critique style: Carmen has been teaching Perfecting the Picture Book I and II at the Writing Barn for two years. Many of her students have gone on to sign with top agents and garner picture book contracts. Carmen provides careful and constructive feedback in a way that encourages the writer to tell the story only they can tell.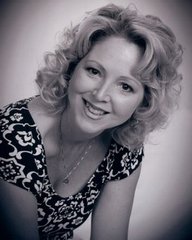 Carmen Oliver
***
Stefanie Von Borstel, Literary Agent, Full Circle Literary

Stefanie Von Borstel is a literary agent and co-founder of Full Circle Literary. She was born and raised in San Antonio then moved to California where she has been working in children's books publishing for 20+ years. Prior to agenting, she worked in editorial and marketing with Penguin and Harcourt Children's Books.
Children's books she has represented have been awarded the Charlotte Zolotow Award for Best Picture Book, Pura Belpré Awards and Honors, The Christopher Award, NCTE Orbis Pictus Honor for Best Nonfiction, and the Agatha Award for Best Mystery Novel. Stefanie also represents a growing list of illustrators including John Parra, Susie Ghahremani, Lisa Congdon, Rafael López, and Juana Martinez-Neal.
Based in San Diego and New York, Full Circle Literary works with both award-winning veteran and debut writers and artists and our team has a knack for finding and developing new and diverse talent. Visit us at www.fullcircleliterary.com and twitter @fullcirclelit
Read our Q&A
Critiquing: Picture Book Author-Illustrators, Picture Books, Middle Grade, Nonfiction picture book biographies or narrative nonfiction
Critique style: I love to collaborate and brainstorm with writers and illustrators about potential projects. Having worked in several aspects of children's publishing,as an agent, editor, publicist and marketeer I enjoy sharing insight into the publishing process and strategizing for successful debuts!

Stefanie Von Borstel