Meet the faculty of the 2020 Austin SCBWI Writers & Illustrators Working Conference. We've asked all our faculty members to answer 4 quick questions so we can get to know them better.

Cynthia Leitich Smith, Author

CYNTHIA LEITICH SMITH is the New York Times and Publishers Weekly best-selling YA author of Hearts Unbroken and both the Feral trilogy and Tantalize series. She's also the author of award-winning children's books, including: Jingle Dancer, Rain Is Not My Indian Name, and Indian Shoes. Cynthia is the author-curator of Heartdrum, a Native-focused imprint of HarperCollins Children's Books, which will launch its first list in winter 2021. She also serves on the core faculty of the Vermont College of Fine Arts MFA program in Writing for Children and Young Adults and is a member of the Advisory Board of the Society of Children's Book Writers and Illustrators. Cynthia is based in Austin, Texas, and a citizen of Muscogee Nation /ma(:)skó:k-î/.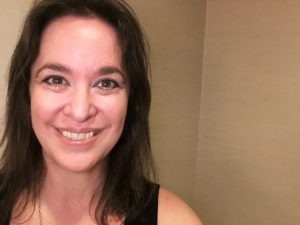 Cynthia Leitich Smith
What attracted you to children's books?
Children's-YA books center the most valuable (young) audience and page-turning the craft of storytelling. The market also embraces a wide range of age markets, formats, and genres and is thereby especially conducive to creative experimentation, transferable skills and a range of artistic expression.
I'm a children's-YA author who publishes picture books, chapter books, middle grade and young adult novels. Short stories, poems, narrative nonfiction essays. Speculative and realistic fiction. My writing in each of those forms has made my work in all of them stronger.
Plus, in the whole, the children's-YA creative community is populated with many of the most upbeat, dedicated, and fascinating folks I could possibly imagine.
What's the best part of your job?
Fully submerging into a fictional, preferably fantastical, world. When you know the characters so well that it's as though they've taken over and you're frantically trying to type fast enough to keep up.
I'm also spinning over the moon whenever when of my former students reaches a landmark creative or career achievement. Always, community first.
What's the most challenging part of your job?
Status quo resistance to inclusion and equity in the industry and conversation of books. That sounds serious and it is, but we have seen significant progress for the better, especially in the past 5-6 years.
What's the best piece of advice you were given that helped drive your career?
Tell the story that only you can tell.
Come see Cynthia Leitich Smith at the 2020 Austin SCBWI conference, May 2-3, 2020