Meet the faculty of the 2019 Austin SCBWI Writers & Illustrators Working Conference. We've asked all our faculty members to answer 4 quick questions so we can get to know them better.

Vanessa Roeder, Author/Illustrator

Vanessa Roeder is an author, illustrator, and crafty mess-maker. Her obsession with picture books grew from the long hours she spent helping her mom shelve books at the local library. Her first picture book, LUCY AND THE STRING (Dial Books for Young Readers) debuted in August 2018. Her second book, THE BOX TURTLE (Dial), is slated for the summer of 2020. Vanessa makes her home in Austin, TX, with her husband, three kids, and two dogs. In her spare time, she likes to hide from her kids, practice her Australian accent, and train her dogs to fold the laundry, failing miserably at each.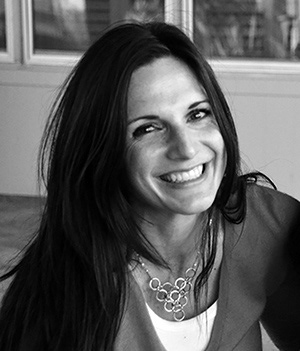 Vanessa Roeder
What attracted you to children's books?
I wasn't much of a reader as a kid (much to the dismay of my librarian mother), but I was always fascinated with picture books. I can remember the day I discovered Jon Sciezka and Lane Smith's The Stinky Cheese Man and Other Fairly Stupid Tales. I was a teenager, laughing out loud in the middle of the library, absolutely blown away by the absurdity of the stories and illustrations. I remember thinking that it would be so amazing to have a job creating children's books, however, I took a long and winding path before I had the confidence to pursue writing and illustrating books. I began my creative journey painting murals, which eventually led to painting custom artwork, mainly for children's rooms. I loved creating whimsical pieces, and at some point, I became obsessed with visual storytelling. After much encouragement from my librarian/writer/mom, I decided to take the plunge and get into children's book illustration. I joined SCBWI back in 2010 and haven't looked back since.
What's the best part of your job?
I get to draw every day! It still amazes me that I get to wake up and make children's books. It feels like I'm somehow cheating at work. Plus (and here's where it's going to get mushy), I have fond memories of my mom reading Beatrix Potter's stories and The Chronicles of Narnia to my brother and I when we were kids. I remember pouring over the illustrations in the books, and wanting to live inside Beatrix Potter's world. And now, reading to my own kids, I have so many precious moments forever etched into my memory that we've shared because of children's books. To be part of an industry that can have such a profound impact on kids that they carry those stories and illustrations with them throughout their lives, well, that's pretty amazing.
What's the most challenging part of your job?
Breaking into the children's book industry was really challenging and it took a lot of perseverance. But hands down, the most challenging part of the job is keeping the essence of the story intact through the revision process. I'm lucky. I have a great team that feeds me ideas and challenges me with great questions and insights. But as the initial spark of an idea, and early drafts give way to revision after revision, it can be difficult to know that I'm on the right track. But eventually, with a little luck, it all comes together, usually on draft 8 or 73, and I can stop crying in my closet at night.
What's the best piece of advice you were given that helped drive your career?
Hold dear to the reason you fell in love with writing and illustrating in the first place. This industry takes persistence, perseverance, and bravery, so having a constant reminder as to why you've chosen this path can help you slog through the difficult and disheartening times. Also, surround yourself with a great support system of creatives who will inspire and encourage you at every step of your journey.
Come see Vanessa Roeder at the 2019 Austin SCBWI conference, May 18-19, 2019