Meet the faculty of the 2019 Austin SCBWI Writers & Illustrators Working Conference. We've asked all our faculty members to answer 4 quick questions so we can get to know them better.

Ann Rose, Author and Agent, Prospect Agency

Ann Rose is one of Prospect Agency's newest agents, but she isn't new to publishing. Over the last few years she has been exploring this field by working and mentoring with literary agents in various capacities. Everything she has experienced from editorial work to the magic of finding the perfect match between author and editor has hardened her resolve to join this wonderful profession. Now she's thrilled to be building her own list and is actively seeking clients ready to grow amazing careers with her. Ann's perfect manuscript is a character driven story that isn't afraid to push boundaries. She loves an unlikeable character — even though she is incredibly likeable herself!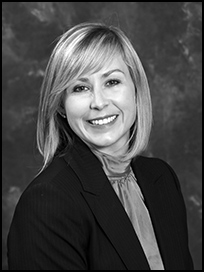 Ann Rose
What attracted you to children's books?
I get to be an adult every day, so I love to be able to look at a time when anything and everything is possible. Children are our future, so let's support them however we can and make it the best future possible.
What's the best part of your job?
I love connecting with writers and working with them to see their projects transform from beginning to end.
What's the most challenging part of your job?
Just like writers I think waiting is the hardest part. Also, rejection. As an agent we get it too. If I'm passionate about a project and offer representation, I'd be lying if I didn't say it stung a little if an author chooses someone else. Not to say I'm not thrilled for the writer, I am. And I'll buy their book when it releases, I just wished I could be there to be part of the process.
What's the best piece of advice you were given that helped drive your career?
There are a lot of voices out there that are going to try and tell you what's right and wrong. And while there are some basic rules, the fact is that this industry is very subjective. What works for one person might not be the right way for another. So flexibility is key. As well as a tough skin.
The beauty of publishing is that it is constantly changing and evolving, so no two days will ever be the same.
Come see Ann Rose at the 2019 Austin SCBWI conference, May 18-19, 2019