Meet the faculty of the 2017 Austin SCBWI Writers & Illustrators Working Conference. We've asked all our faculty members to answer 4 quick questions so we can get to know them better.

Carmen Oliver, Author, Founder of the Booking Biz

Carmen Oliver is the founder of the Booking Biz, a boutique style agency that brings award-winning children's authors and illustrators to schools, libraries, and special events. She is also the author of picture book Bears Make the Best Reading Buddies as well as the forthcoming nonfiction picture book The Favio Chavez Story. She teaches picture book writing at the Writing Barn and loves speaking at schools, conferences and festivals. From 2010-2013, she was the Assistant Regional Advisor for the Austin SCBWI chapter. Growing up in Canada, she saw many bear species along the hiking trails but always kept a respectful distance. She and her family now call the wide-open spaces of Texas home.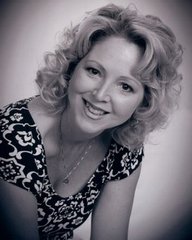 Carmen Oliver
What attracted you to children's books?
I've always been attracted to children's books since I was first read to as a child. I've been held captive by their magic my entire life. I still own my Dr. Seuss and Golden Book collections and have read to my children from them. Those collections are a reminder to me to strive to create entertaining stories that will hopefully last as long. Classics.
What's the best part of your job?
I wear many hats in my job(s) so one thing I love is being able to create stories. It's a gift. It took me a long time to find the courage to write for children so I don't take it for granted. I also love connecting authors/illustrators to their readers through special events and school visits and hearing the impact they've had on the children after the visits are over. I love building relationships with people and my jobs allow me to do that in many meaningful ways.
What's the most challenging part of your job?
Having patience in all things. Concentrating on the things you can control and letting go of the things you can't.
What's the best piece of advice you were given that helped drive your career?
You can do anything you set your mind to. My parents instilled that belief in me and it still drives me to this day. You can!
Come see Carmen at the 2017 Austin SCBWI conference, May 20-21, 2017